Gasoline Alley at the Goodwood Revival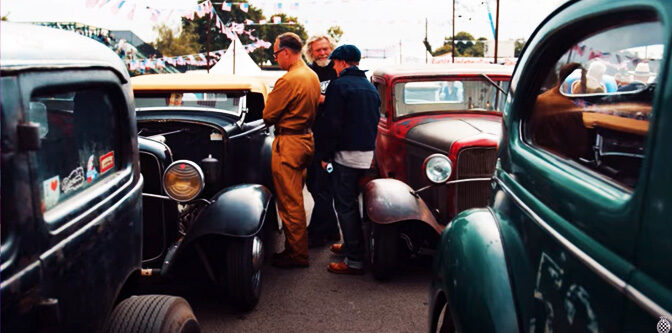 I'm heading back to the Goodwood Revival in September, and I cannot wait. If you've never heard of the event, I've written about this special place here, here, and here. When you're at the Revival there are a number of different areas dedicated to a genre or era of certain vintage vehicles on display: There's the Mods vs. Rockers vintage scooter and cafe racers area, there's a cluster of WWII vehicles stationed together, heck, there is even a 50s aircraft gaggle parked near the airfield. However, the place where the hot rods gather is called Gasoline Alley, and if you're strolling around the Revival, you can't miss it. Listen for the rocking beat and look out for the cool cars.
Check it out:
10

Comments on the H.A.M.B.