Esquire's 1935 Automotive Preview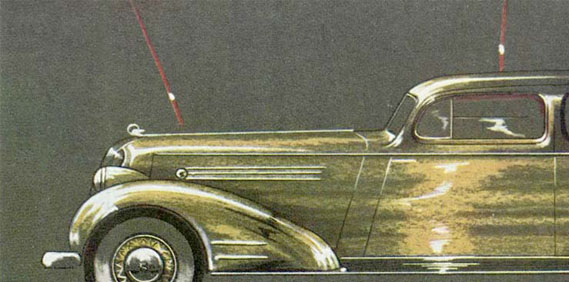 My last post on the 1936 GM brochures got me fired up to look at more pre-war Automotive illustrations. I came across this interesting gem from the then 3 year old magazine Esquire, touting it's 1935 Automobile Parade. I love these hand-drawn profile drawings by the famous Russian-American industrial designer Alexis de Sakhnoffsky (who later became famous for the streamline Lebatts beer truck). They are slightly crude and lacking some color and detail, but somehow that adds to the 1930s-era simple charm. I couldn't upload the individual images for all 24 cars, but I've featured each spread and some of my favorite models from the guide.
……….
9

Comments on the H.A.M.B.