Fine GM cars for 1936…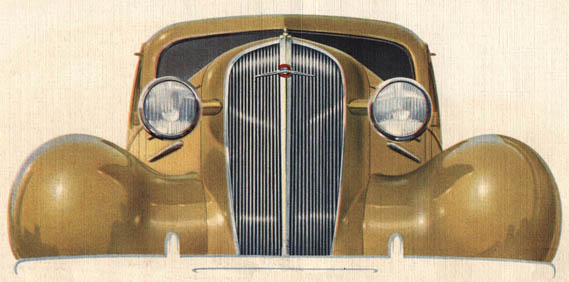 When someone mentions they're building a "killer 36 three window", most of us just assume it's a Ford they're talking about. Why is that? In 1936 Chevrolet and the other GM cars had hydraulic brakes, independent front suspension and full steel turret tops, but the simple yet striking little Ford endured to become the hot rodder's sweetheart in the 1940s and 50s. I figured it was worth taking a look at Henry's main competition for '36 and see what the General's coupes looked like on paper. Interestingly, I'm only seeing Chevrolet offering a 5 window coupe that year (at least by the brochures). Call me weird, but I do dig the side mount spare tires on the Buick for some reason- Kinda like junior was trying to put out the panache of his big brother Caddy. Also take note of the beautiful illustrations and line drawings in this sales literature- I left the scans nice and big so you can soak them in.
Which one would you drive home?
38

Comments on the H.A.M.B.