Dad's latest project: The 55 Studebaker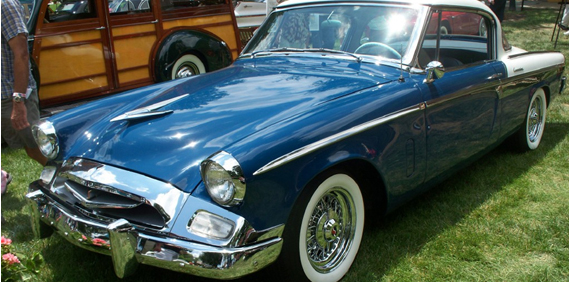 After Tuesday's post of the immaculate interior, I had a few requests for the rest of the car. Here is the 1955 Studebaker Commander 2 door hardtop that my dad has been working on for the past 5 months. He started with a very nice, drivable car in need of a cosmetic restoration, and then took it to a jewel-like state of perfection. Me? I probably would have just waxed it up and drove away. But dad's passion is to repair and recondition cars to a nearly flawless state of condition…  To make them as sweet as they can possibly be. He doesn't use terms like "close enough" or "pretty nice", and it shows. At 69 years old, his level of energy and 'sweat-equity' dedication to a project is humbling and inspiring to me. After a complete repaint, new chrome, buffed stainless and hundreds of hours of detailing, this is the final result. Besides the semi-custom interior and Kelsey Hayes chrome wires, the Commander is essentially all stock… But I think it works quite nicely as is.
Nice job, Pops. Can I have the old hubcaps?
37

Comments on the H.A.M.B.