Another Forgotten Roadster
Last week, we talked about Bud's little 'T' Roadster and how it essentially fell through the cracks of history. The idea of that car's inconsequential past and present sort of appealed to me. It was a rad little roadster built smartly and with a clear a purpose, but its "being" was so subtle that many folks intrinsically forgot the car ever existed. Maybe it's the introvert in me, but I like knowing that such a special car could be hidden out there… and on one is looking for it.
Anyway, I set my mind this morning to find another such car and succeeded when flipping through the May, 1956 issue of Car Craft Magazine. Carl Burnett grabbed a set of '32 rails and a '27 roadster body… and then went friggin' nuts. He widened the body so that he could channel it over the frame and then stepped the hell out of the rear of the chassis. The result is a super low-slung car with a hot rod rake from hell. It's a weird little side-effect to all of this that makes this car stand out in my mind – due to the dramatic step out rear and the short deck, the rear shocks are external to the body and the entire rear suspension is seemingly in your face. It's sounds ungainly and maybe it is… But for whatever reason, I dig the purpose.
The car is finished up with a fullhouse flathead, a gracefully swept exhaust system, and rich-boy whitewalls. Variety really is the spice of life gentlemen…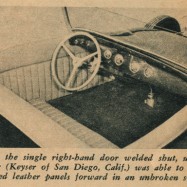 ……….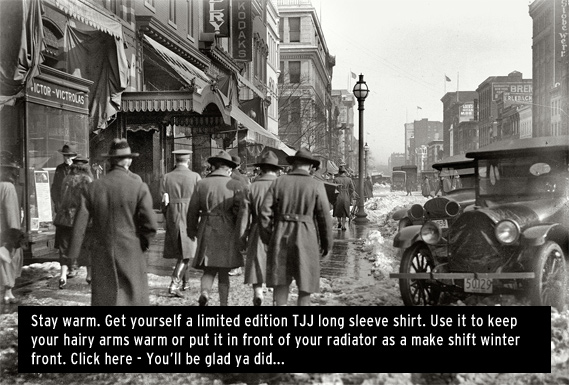 27

Comments on the H.A.M.B.