Strange Days with Dave's Dog
This Friday column always has room for the outcasts of the avenues and the stray dogs of the 'strip. It's a safe haven for the wild and the weird, the homely and the homebuilt. "No boring cars," a popular magazine once touted. Stirring the pot, shaking the martini—that's what hot rodding is all about.
It's hard to beat the story of the strange. Today's feature, I'd have to say, is one of the strangest of them all. The story started last summer with a post by Polished Slots on Instagram. Based out of Australia, he posts all kinds of candied and chromed goodness from hot rodding's best years. Among the sea of Metalflake and magnesium, I was drawn to a quarter-mile machine unlike anything I'd ever seen.
1957 Ford. Homemade trailer. Storage building. Old photo? New photo. Old build? Most definitely. The closer I looked, the weirder it got. The Ford was sectioned beyond belief. Maybe a foot, maybe more. The roof was gone, and a large black tonneau was snapped in its place. Other elements of interest included a chrome scoop mounted midship and a pair of pipes angled towards the sky.
"What is this thing?" I asked. Everything about it seemed like a plastic model kit built from leftovers. The caption read, "Dave Heeter's 'Dave's Dog' drag car built in 1966 when he was 16." I studied the photo for a while and stashed it away in my archives.
For whatever reason, I got to thinking about the Dog this week. There has to be more of a story there. With the help of a hot rodder named Rick Hicks and a Facebook group called Eel River Rod and Custom, I now have a few more pieces of the puzzle.
The tale begins with Mr. Heeter. Born in the summer of 1949, David Joe Heeter grew up in North Manchester, Indiana. During his formative years, he was drawn to hot rods and custom cars. Operating out of his dad's garage, he tackled everything from chassis fabrication to bodywork.
By the time he was in high school, he dreamed up the Dog. "It is a mixture of three cars," wrote the North Manchester New Journal in 1967 feature, "It has a 1954 Ford chassis, a 1957 Ford body, and a 1956 Mercury engine."
Thanks to Mr. Hicks, we're able to pull back the curtain on this one-of-a-kind creation. Fuzzy snapshots show the Ford's inner workings, from the independent front suspension to the strategically placed body mounts. Every piece has been painted, polished or detailed.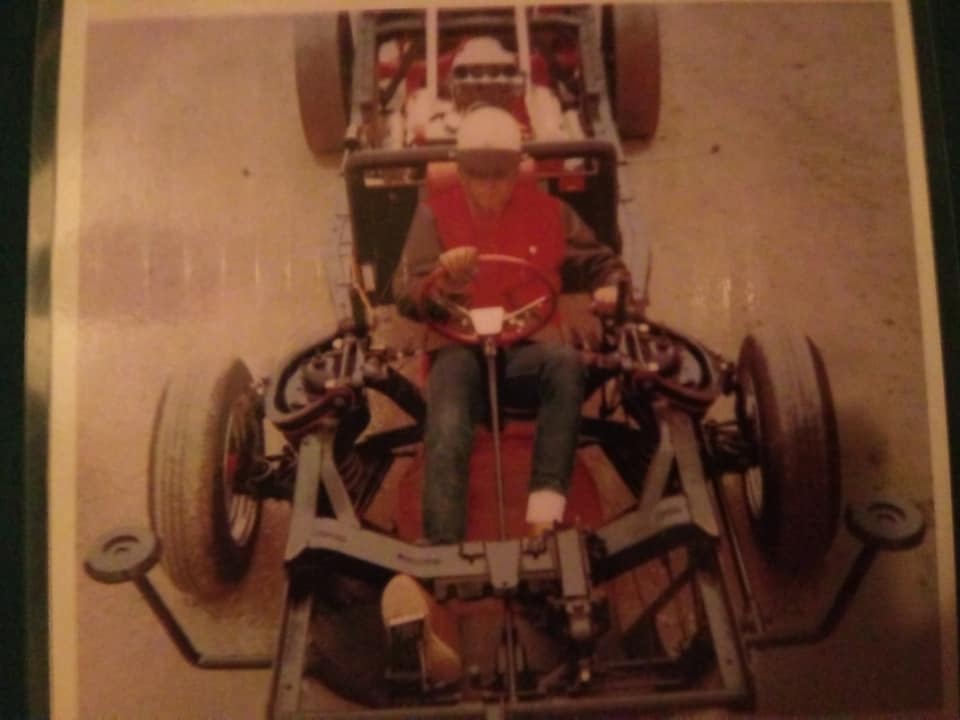 There's no denying that Mr. Heeter was inspired by what he saw in magazines and on the drag strip. His car featured many of those elements—the biggest being the removable body that was just coming into vogue in 1966. Sure, it's not up to safety standards, but it's pretty damn impressive that a 16-year-old dreamt this up and finished the project. He showed it. He raced it. And, best of all, it's still around.
The more I learn about this car, the more I like it. Chances are you'll never see another one like it ever again.
—Joey Ukrop
 Photos by Rick Hicks, historic photos from the Heeter family collection
18

Comments on the H.A.M.B.