Survivor Sighting!
This week, I'm in Las Vegas covering the SEMA Show for work. As someone who has never been before, I can tell you that the entire experience is an absolute sensory overload. It's all cars all the time for four straight days. No stopping. No holding back.
It's no secret that the majority of the machines at the Las Vegas Convention Center are off topic for The Jalopy Journal. I suppose that's what makes seeing something familiar in the sea of not-so-traditional cars all that more appealing.
On Tuesday afternoon, that's exactly what happened. After spending much of the morning indoors, I branched out into the open air. As I walked down the rows of cars, trucks and other vehicles, I spotted what looked like a chrome roll bar off in the distance. Not just any roll bar, but an asymmetrical one with a headrest and a single brace. "It must be some sort of mirage," I told myself. "They don't have old drag cars here, do they?"
Well, when I walked over, all my questions were answered in a big way. I was standing face to face with a straight-axle 1958 Corvette—a real-deal survivor. My mind immediately skipped back to the MPC 1960 'Vette kit, with its towering smallblock, wide slicks, low-profile windshield and chrome roll bar.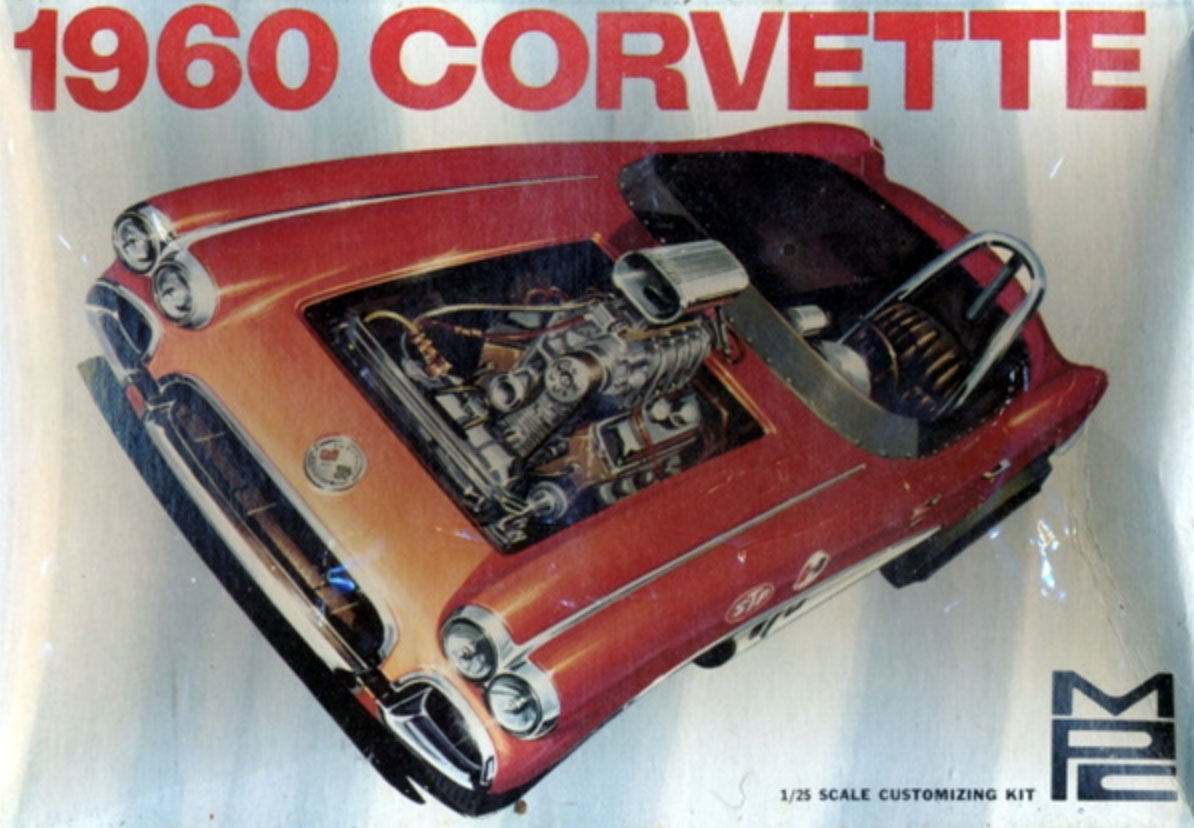 It didn't take long to learn that the green '58 belongs to hot rod builder Kenny Davis. A quick trip to his Instagram unearthed a few more details.
"Honored to be the next caretaker of this piece of history. 1958 'Vette, built by Richard Lasner in the mid-'60s. Raced at Indy '69, supposed to have won the C/Gas championship that year. Love the straight axle front, Hilborn injection, four-speed and magnesium wheels."
There's a lot more to this one than meets the eye. I love the stance, the injected 302 cubic inch smallblock and the aforementioned roll bar. I appreciate how complete the car is, and that it's so well preserved. This trip to Vegas may be winding down, but I'm especially happy that I got to take a closer look at this one-of-a-kind Corvette. Check it out!
—Joey Ukrop
Box art courtesy of Model Round Up
19

Comments on the H.A.M.B.