The Summer Of Salt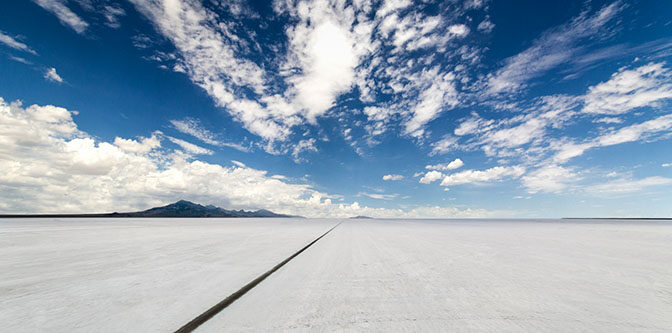 This was going to be the Summer of Salt. It was to start with a trip to Maui to see Casny, Oahu to see Stevo, and then back to Texas in time to drive out to Bonneville with my brother. And while I prefer sea salt to salt flats, I was really excited about getting back out to the races to watch both Tardel and Lucky do what they do.
But then, a toilet exploded on Kauai and I found myself covered in shit with a new item on the to-do list – remodel the bathrooms. As a result, I won't be back on the mainland in time to find Utah. I'm not complaining, but damn…
Anyway, in honor of the best form of American Racing I thought I'd repost an old video from 2009 when Joyo and I hit the salt with Lucky and Bobby. It was one of those experiences that will live with me forever. This footage captures a small part of heaven:
Also, while I'm at it… You fellas ever heard of Claustrophobia? The car, not the condition… It was an experimental streamliner built from a 100-gallon drop tank that raced in the 1960s. I've seen plenty of still shots of the car through the years, but this video was new to me. Check it out:
Pretty dope, right?
Anyway, best of luck to all of you headed to Utah. Look out for both Tardel and Lucky… I gotta feeling one or both of them is gonna have a pretty special week.
18

Comments on the H.A.M.B.