Show Car for the Street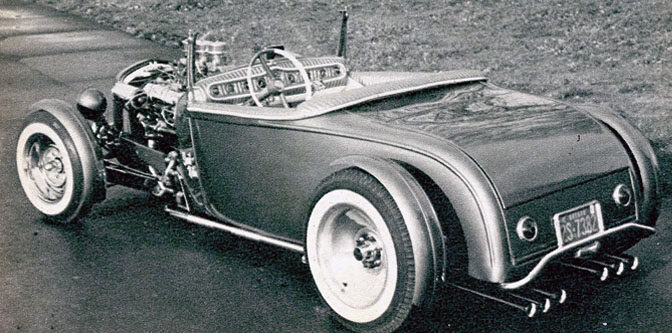 Rain wept from the slate gray sky that seemed to swallow the small town of Snohomish, Washington. Fortunately, I was prepared. Wrapped in my oilskin jacket and Stormy Kromer cap, an old friend and I wandered the streets, taking in the sights. Historic homes, changing leaves, brick buildings, and a two-lane bridge provided the backdrop for our afternoon walk. As the drizzle continued, we ducked into a local antique store.
Amidst the old signs, cabinets, and kaleidoscope of Depression-era glass, I moseyed over to a collection of wooden crates against the far wall. It didn't take long to realize that I had made it to the vintage magazine section. I wasted little time and dove right in. Rod & Custom, Hot Rod, 1001 Custom and Rod Ideas, sales brochures and more, they had quite the collection. Seeing that I had a flight home the following day, I decided to pick up two.
Today, we're taking a closer look at a lesser-known feature from my first pick: Hot Rod's April 1963 issue. Longtime readers know that month has one of the all-time best covers—Tom McMullen's flamed 1932 Ford roadster. It was striking then, and perhaps even more so now. To be honest, that feature is why I bought the magazine.
This time around, our focus lies elsewhere; we're directing our attention to a chopped and channeled Model A roadster built by a 21-year-old from Northwestern Oregon. It's a car that I had never seen before, but instantly appreciated.
At first glimpse, it's undoubtedly a show car. Just look at it. Heavy channel, wide whites, fully chromed Olds and a wrap-around tuck-n-roll interior? Show car stuff for sure. It wasn't until I read the article that I discovered that Jerald McBee had already racked up 10,000 miles on the '29 by the time it was featured in HRM.
There's a whole lot to like about the little roadster. Every inch has been immaculately detailed, either with chrome, polish or paint. I dig the two-tone dropped axle and white trumpet tips on the scavenger pipes. Both nerf bars seem to work stylistically, although the rear one really hits the mark.
Daily driving a hot rod like this is no small feat. To keep things in check on the road, Jerald came up with a unique way to work on the car on the fly. "DC to AC converter is built into car," photographer and author Pete Sukalac wrote back in '63, "When away from shop Jerald starts engine, plugs drills, etc., into household outlet in trunk floor to do on-the-spot repairs." If that's not hot rod ingenuity, I don't know what is.
One quick sidenote on the McBees. After the roadster, Jerald went on to build some serious wheelstanders based on semi-trucks that he campaigned later on in life. Jerry also had a twin brother, Gerald, who put together a radical 1928 Model A coupe that we featured here on The Jalopy Journal way back in 2014. You can check it out here.
—Joey Ukrop
 Photos by Pete Sukalac, HRM, April 1963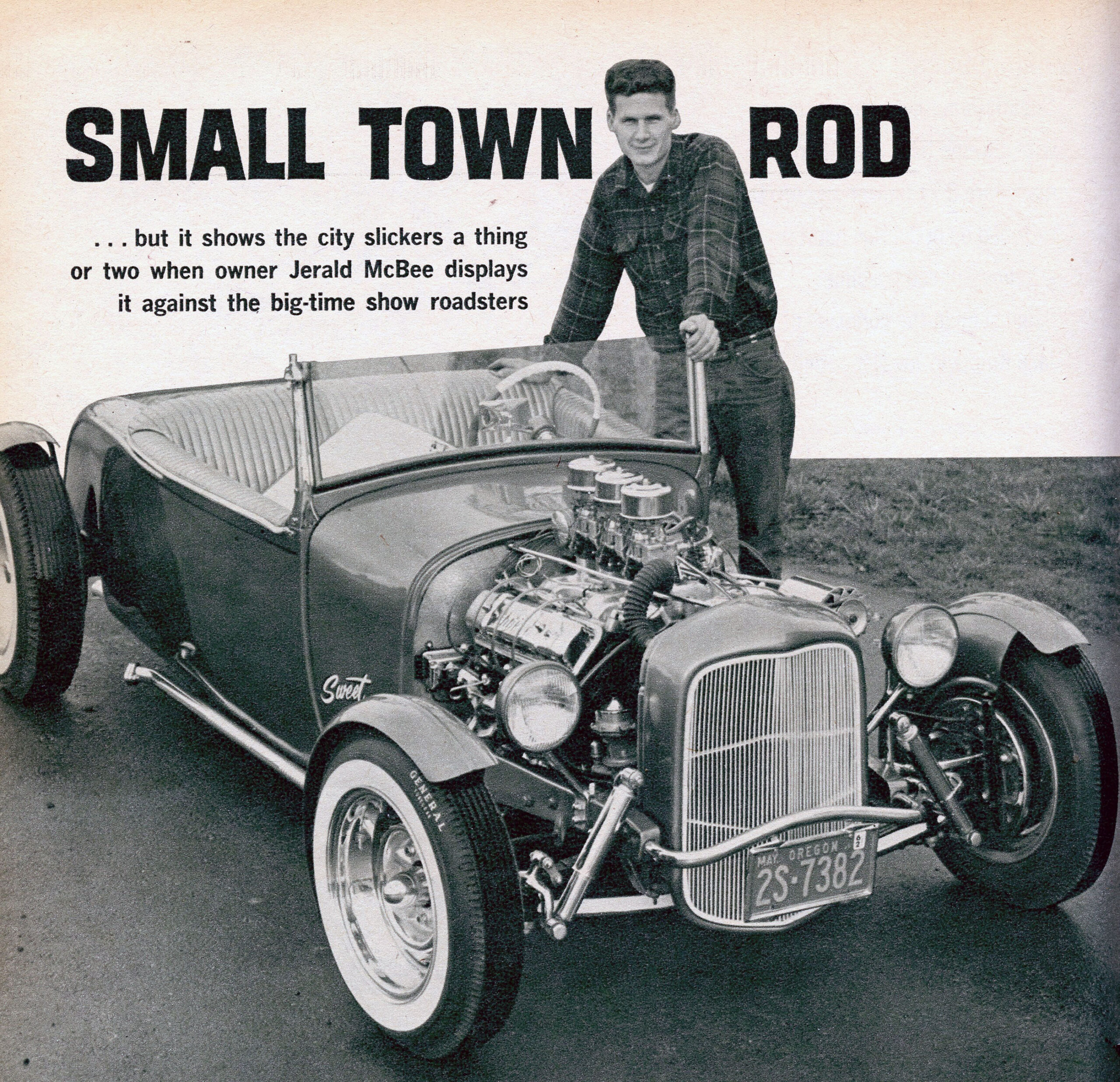 14

Comments on the H.A.M.B.