The Spurgin/Giovanine Inspired '25 Roadster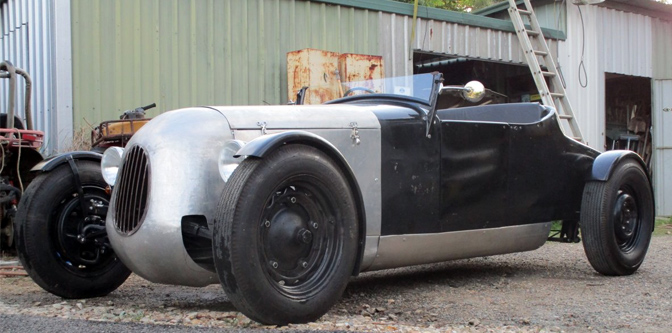 Good god… This car owns me. Jimmy B has been farting around with this idea since at least 2010 and has been updating his build thread accordingly. If you haven't seen it yet, you need to a take an hour or so and go through the whole damn thing here. Seriously, you will be glad ya did. This roadster is special.
Other News: I've been promising an Alliance update for some time now. I was hoping to get it done last week and then again this week and I've failed yet again. Well, it's not me – promise. Some of the companies we went after are of the large variety and we've had to deal with a couple of legal departments to get things pushed through. Things are going well… and I'd rather make the announcement for all the new vendors at once so I've put it off until finalized.
Regardless – hell or high water I will be making the announcement on Monday. Promise.