It's December of 1952…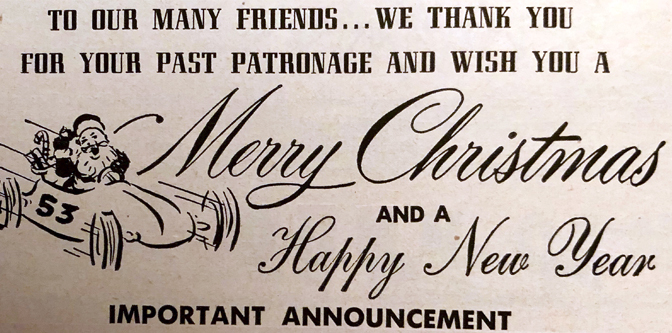 Yup, I'm taking you back 65 years to a better time and place of Christmas 1952… You just got your spanking new Hot Rod magazine in the mail, warm cookies fresh from the oven, and the new hit single Jimmy Boyd's "I Saw Mommy Kissing Santa Claus" is playing on the radio. Go ahead, crack the latest issue open and have a seat the ol' Barcalounger… You can ask Santa for any part in the magazine you see. What would you like this year? A Nicson 2×2 intake for your Stovebolt Six? Maybe some Ford 'Denver' head for that souped up Flathead? You know the Mile-O-Meter is the perfect gift for the man who owns a car.  Go on, pick something out, I know you've been good this year.
13

Comments on the H.A.M.B.