Jay Everett's '34 Pickup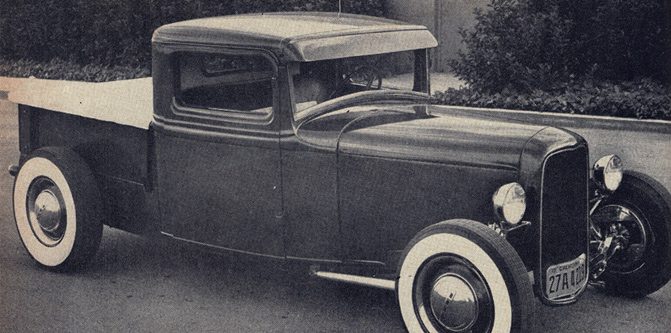 This is Jay Everett's '34 Pickup that was featured in the February, 1951 issue of Hot Rod Magazine. Rad little truck, right? And what about that name, does that sound familiar at all? Last night I was watching a design documentary that partly covered the founding of Scale Design by a guy of the same name. Scale Design went on to do work for IBM, Charles & Ray Eames, Polaroid, and many others. And guess what, it's the same Jay Everett.
Turns out that this little truck was one of Jay's first efforts in the world of industrial design.
13

Comments on the H.A.M.B.