Guess who's coming to lunch?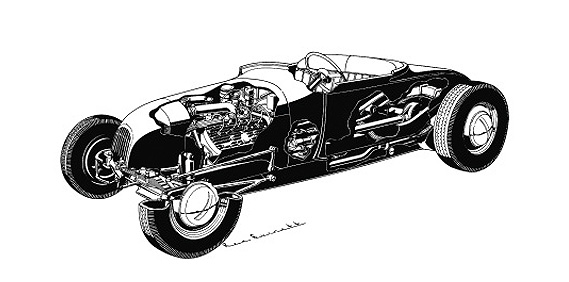 I have the privilege of being involved with many fun aspects at my work, and one of the best is running our biennial employee car show. It started out as a pretty small, private event on campus, where we gave workers a chance to display their cool cars, eat some BBQ, and listen to live music. Over time and thorough our many great car connections, I've been able to invite some O.E.M. manufacturers and museum collections to display a vehicle at our humble little show. This year the Petersen Automotive Museum asked if they could bring a few special things… And the one I didn't expect? The Bill Niekamp Roadster! Yes, the '29 blue channeled icon. The first Oakland Roadster Show winner of America's Most Beautiful Roadster award in 1950. The Whitey Clayton track-nosed 142 mph El Mirage racer. It's the real deal, and I LOVE this car. It's one of the all time best Model A Roadsters in my mind. The fact that this car will be out of it's corral and sharing a piece of lawn with me is quite surreal. Pardon my level of geekiness here.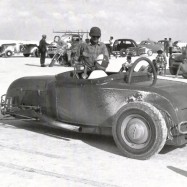 Ryan has posted on the Niekamp car here, so there is no reason to add color pictures… I try to take some new ones for you though!
And just to add, before you PM me asking to come the show or bring a car: Sorry my friends, it really is an employee-only event. No can do.
22

Comments on the H.A.M.B.