Posted this over on the Fordbarn but thought I'd copy it here since this is where it was 'christened' by our man Dave - Bigcheese 327.
It's evolved out of parts I've acquired along the way. Long time happening this one.
Started this eons ago. I had a stock 1927T Tourer. Well - most of one...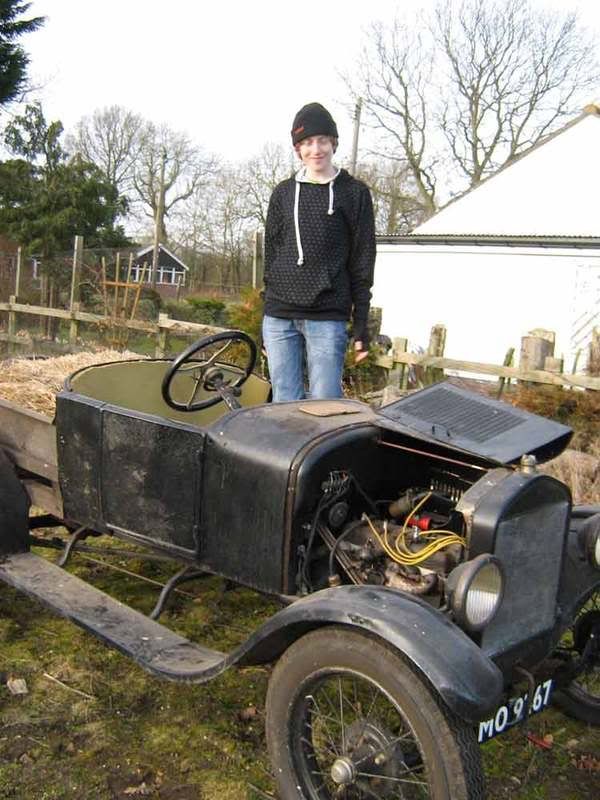 After failing to sell it around 2005, I bought all the interior, sheetmetal bits and top to get it finished. I decided to make it quicker and fit the running gear I'd bought from an early RHD 1928 A roadster. Somehow along the line though I acquired another T chassis - and another '27 tourer body... Plan was an all T panelled creation on 100" wheelbase.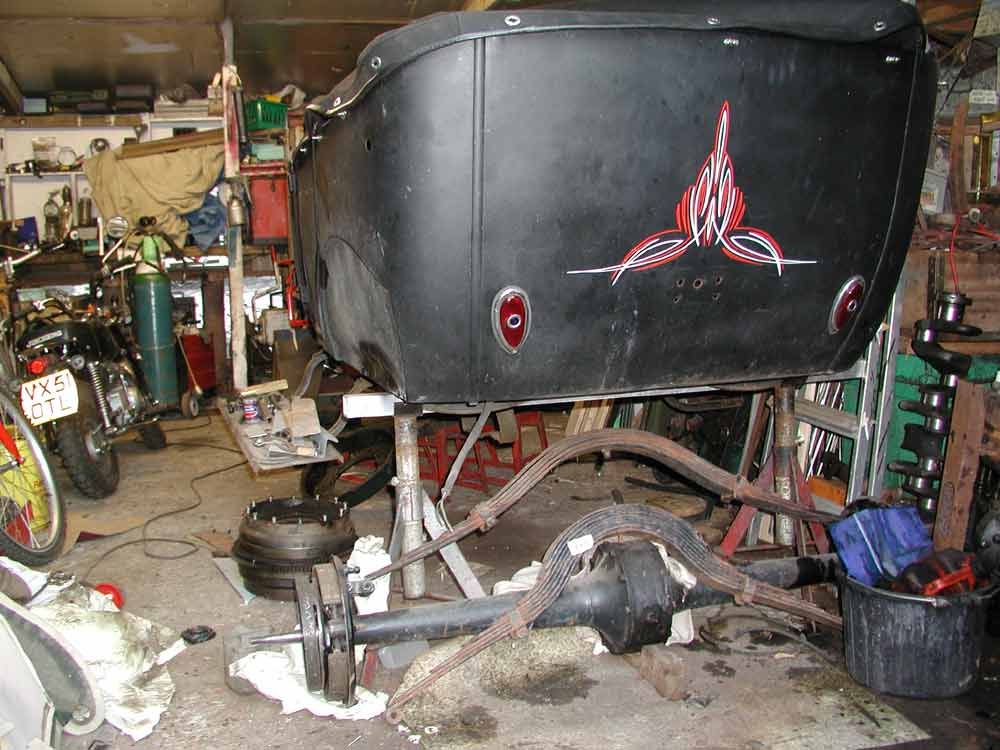 Well. That project failed to reach the road when real life stepped up and gave us a kicking. As a 40 year old widow with two young kids, my car plans changed. The engine eventually went in the Fordor for a while, and the extra Tourer body went to a friend.
Roll on to 2011 and the chance to buy back the Tourer tub was too tempting. I brought it home and started installing her on a completely stock (so far...) rolling 'A' chassis I'd acquired.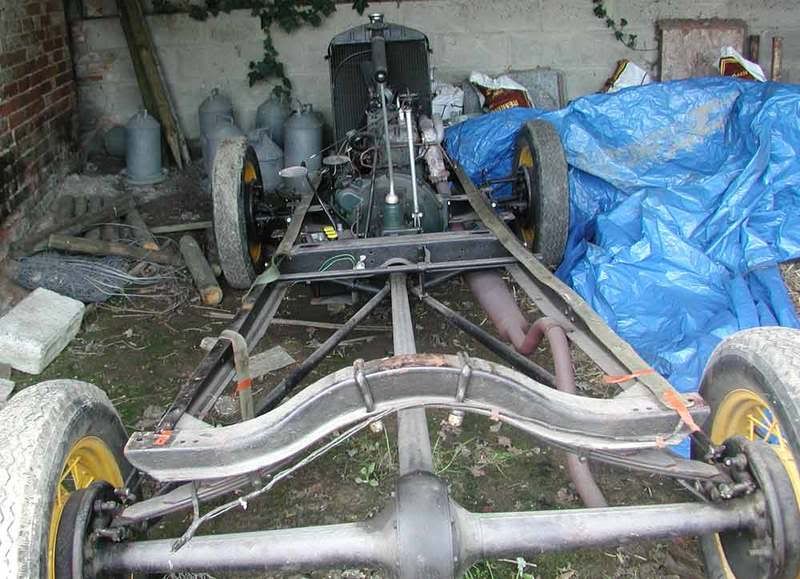 I decided to stick with the Model A wheelbase and build a longer bonnet. This would give me a little extra legroom. An early oval T tank sunk down under the front seat just fine. Rear wings were frankensteined from narrowed and shortened '28 A roadster ones. Smoothed out some of the dents and replace a couple of thin sections. Same on the body - the rear panel was particularly transparent in places but luckily I lent the body to a friend and metal guru/god ( Mindover on here - another Dave...) to take measurements from and he made me a replacement panel.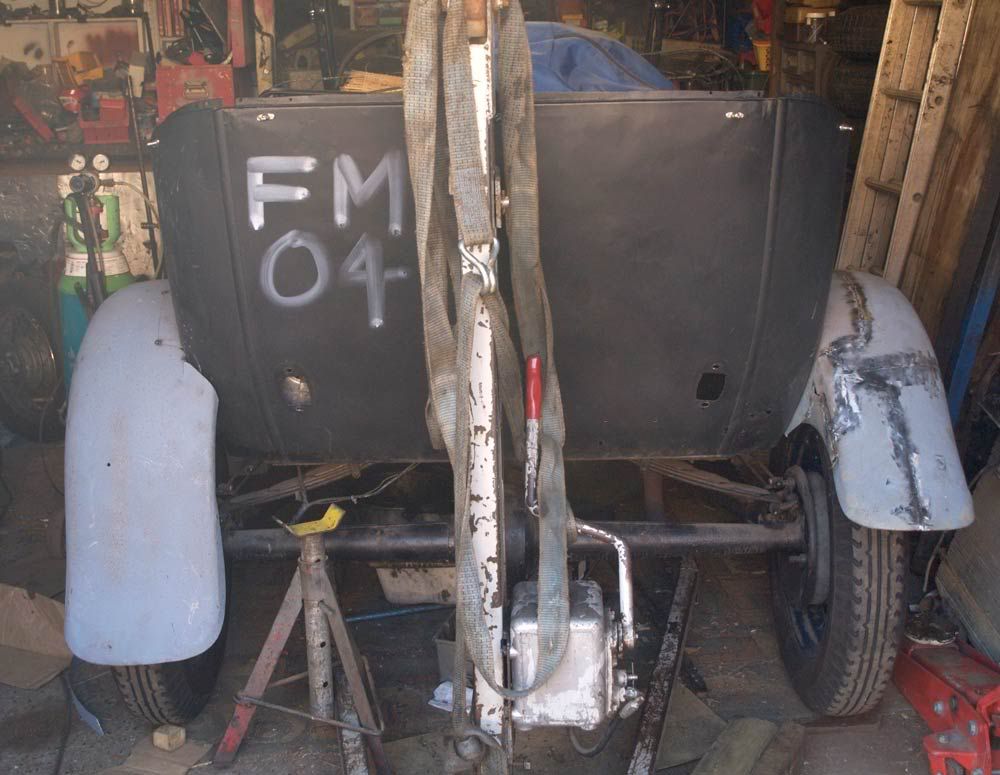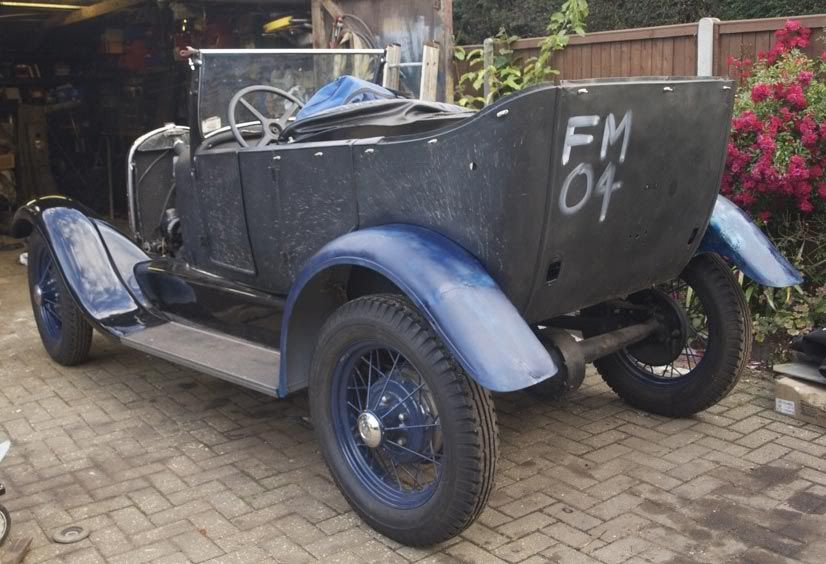 I rebuilt all the rear seat frame, opened up some boxes I've had since 2005 and tried out the seat springs.
I also opened another box from 2005 containing two new full height screen posts from Speedway only to discover... they'd sold me two offside ones. Arse. Probably a little late to complain.
Ah well - Pimms time.