Posted on March 22nd, 2007 by Ryan
Filed under:
Hot Rods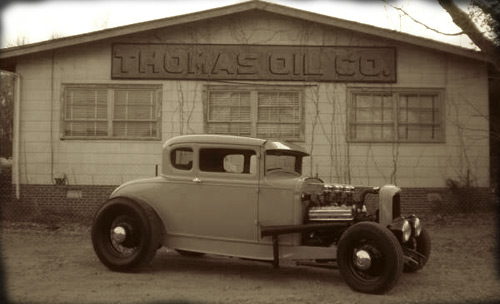 Man, have we had a ton of bad ass model-a coupes built on the H.A.M.B. or what? You got Rolf, Loudpedal, Bass, etc… The list could easily go to ten and beyond if I wanted to get serious with the search engine. The latest comes from Kennedy and it is just about as close to perfect as you can get. Check out the completion thread here.
Industrial grey bouncing off gloss black, clean lines, great chop, big motor… and I'm in love with the choices he made in the interior. The dash was flawlessly executed and looks great with the bare bones approach to upholstery. Take notes fellas.