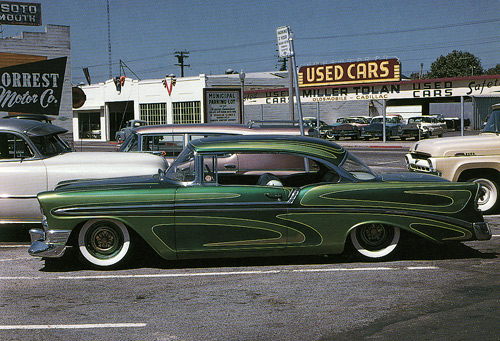 Maybe it's the incredible color we were witnesses to yesterday, but this morning I found myself thumbing through what I consider to be one of the best custom car books ever published – Custom Cars of the 1950′s by Andy Southard
. I usually fall for the lean and subtle customs of the earlier eras, but this morning I've been staring at and admiring the incredibly sweet colors and shapes inspired first by Larry Watson.
I say "sweet" not in a modern hip way, but in an actual reference to sugar laden candy. So many of these cars just look eatable… The above '56 (painted by Dan Varner) actually made my sweet tooth tingle a bit.
So this post is a calling of sorts. Lets see your favorite color of the 1950s.