Register now to get rid of these ads!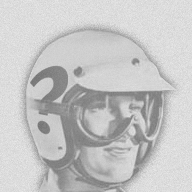 Location:

Occupation:

fabricator
POSSESSED1
Member, from lost wages
POSSESSED1 was last seen:

Jun 8, 2010
Loading...

Loading...

About

Location:

Occupation:

fabricator

36 dodge 1/2 ton

possessed rods n cycles

Hi folks, names jonny from S.D. fell in love with cars as soon as i went fast!! my dad was always hot rodding and showed me the light when i was so young i couldnt even tell you when, my family owned general repair shops and transmission shops my whole life additionally, any memory i have of doing anything father and son was always the drags or car swaps.

At the age of thirteen i took a metal shop class in junior high, it was taught by an excellent human being his name was jan plischke, i instantly was hooked on the power to manipulate metal a solid to fit my needs and use that skill in order to go fast, cause after all were all adrenalin junkies and feel the need.

I began racing junior dragsters at the same age, we had three cars total, i also contributed countless hours fund raising and trying to raise the bar for our program, i raced at the san diego stadium, pomona , and rialto.

my passion for muscle cars and hot rods has never waivered, however in all honesty--

in high school i admit i got into german cars, i lived in a very twisty turny curvy canyon town and loved going as fast as possible around the corners right on the edge.

from there i got a dirtbike and fell in love with hauling butt and jumping as high as possible, i built my first truck on my own without any help or funding from anyone at the age of 17, i beat the crap out of it and it never let me down, even though most high funded rich kids would tell me it would break or wasnt shiny enough i would tell em to put there money where there mouth is and race em and basicly outdrive em - never lift!!

i built a race truck in my driveway that ran baja 3 times and never broke always finished, additionally that same truck ran in the mdr series and was third in points its debut year.

i've worked at a custom motorcycle and hot rod shop for the last 3-4 years of my life after enlisting of course, and due to life circumstances i've now had to leave the shop and put everything in storage and make alot of changes in my life, i have one hot rod and two complete drivetrains and no where to work on em to put them together, I am a fabricator with the abilitys to build anything ground up, look up lucra cars lc470 i was the lead production fabricator and was contracted building these chassis , assembling them drivetrain , suspension and mounting the body's . anyways didnt mean to write a novel

Interact

Loading...

Loading...
Register now to get rid of these ads!