1941… Swag
I had a crazy weekend and didn't have much time to put together a post for this morning. So instead of filling you with hot rod and custom goodness, I figured I'd pitch the latest swag to hit the TJJ store. I know… I know… Shameless. But what the hell?
First up is our new TJJ long-sleeve. We've never done a long sleeve shirt and this one just kind of came together. Coby from Church did a little design for me years ago and I just happened to stumble on it around the same time by good pal, Johnny Joyo, decided to fiddle around a bit with a screen printing machine. The TJJ long-sleeve was born… I think it's pretty rad. We printed a hundred of them – first come, first served.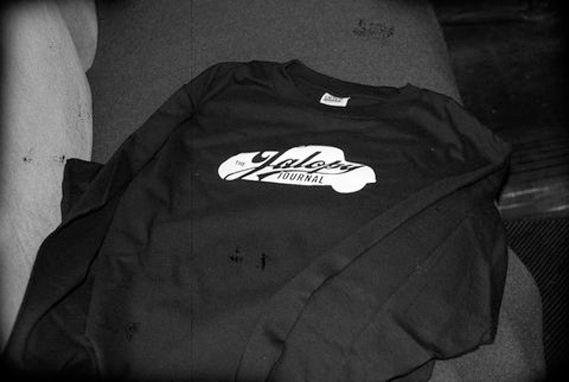 Long-sleeves are perfect for keeping your girly arms warm.
Then last week, Thom Taylor launched a couple of t-shirts to support his Throttle brand. I typically don't like selling other people's swag, but Thom's designs were just too choice. I had to have some… and figured you guys might feel the same.
Red... in 1941.
The 42B shirt... My favorite.
In any case, you can get them all here.
26

Comments on the H.A.M.B.