MG at Bonneville – 1951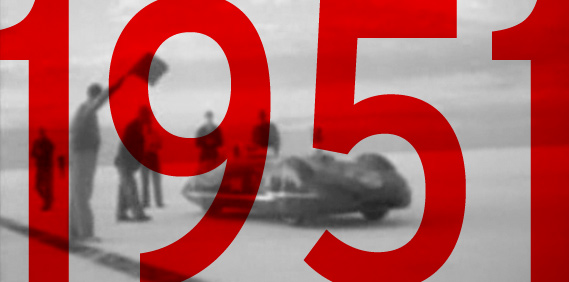 I woke up this morning sick as a dog. I'm not up to writing much or figuring out today's topic, so you guys are stuck with a random video. It's 1951 and a British dude that goes by "Goldy" is hammering his piss-ant little MG down the salt to the tune of 139 mph. I guess he sets a few records and gets called "old" in the process. Hey, better than nothing.
See you tomorrow. Hopefully, I'll be recovered by then.
Editor's Note: I've been promising the 2010 H.A.M.B. Calendars for a couple of weeks now. They should be here today. If I get up on my feet, I"ll get them listed in the store… More later.
15

Comments on the H.A.M.B.