You Like Drag Racing?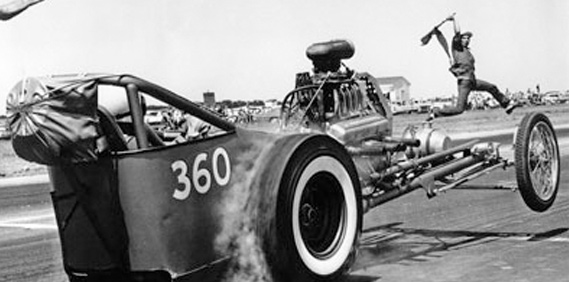 Aside from our own H.A.M.B. Drags, there are a few other drag races in the US that really get me going. The first will be obvious to some of you… The Day of The Drags is held at what many think is the most gorgeous track in the country – Little River Dragway located just north of Austin in Temple, TEXAS! You can read more about the Day of the Drags and get any questions answered here.
Now, what's the other? It's not quite as obvious as I've never been and as such, have never been able to cover it. The Jalopy Showdown Drags is held by a bunch of really good guys at what I hear is a perfect track – Beaver Springs Dragway. Reports from the H.A.M.B. as well as rumors from around the globe say that it's all class… And class, ladies and gentleman, is what drag racing is all about. You want details, right? Of course you do… CLICK HERE.
In any case, I'm off to Santa Rosa and Tardel Ranch to get ready for this weekend's Hot Rod Revolution. The fine Mr. Jay Ward will be carrying the torch on The Jalopy Journal tomorrow and Thursday. With any luck, I'll give ya a report of my activities on Friday.
………..
SUPPORT YOUR LOCAL TRADITIONAL DRAG RACE!
Editor's Note: Just before going to press with this post, I realized that I forgot another "local" drag race that needs mentioning… The Texas Thaw.
41

Comments on the H.A.M.B.