National Roadster Show 1957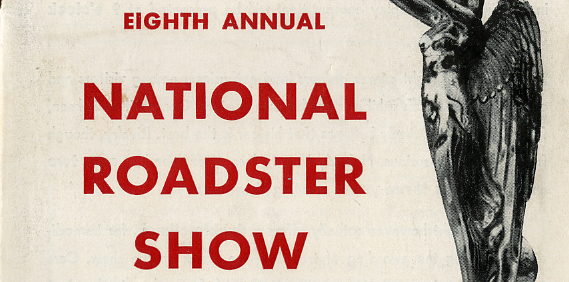 That's right. It wasn't the Oakland Roadster show, or even the Grand National Roadster show. I recently acquired the programs for the 1957, '58, and '59 "National Roadster Show" and have always been intrigued about who was there those years. Started in 1949, Oakland's big indoor show had grown tremendously and achieved some serious clout by the late 50s. For the 8th annual event, take a look at some of the names that showed up: Norm Grabowski (pre-Kookie car!), a young Roy Brizio, Hayward local Joe Bailon, George Barris brought up the Kopper Kart, Hersh "Junior" Conway, Jerry Sahogon, and many more… I just didn't have time to scan all the pages in! Its sad to think that the show is now located 350 miles to the south, and although its a far better show than its final years in the Bay Area, its still sad to think we lost this legendary event from its home in what's left of Oakland, California (where I live). Please enjoy the looking over the pages and reading about the cars that made it there over 52 years ago. I've also included a scan of the raffle ticket I found inside the program, in case you want to win a roller cam kit.
If you were there in '57 or have pictures from the event- Please post them here, if you get a chance.
…………
42

Comments on the H.A.M.B.