The Yay-Hoo Cup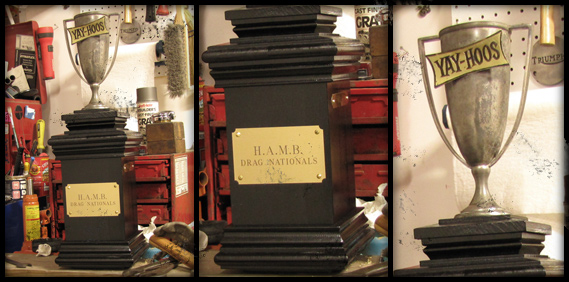 The H.A.M.B. Drags actually started with a cup. See, I was down and out… burnt up… tired of running this joint… tired of this… tired of that… And then, I went to the first Lonestar Round Up and was completely and totally inspired by the Kontinental Car Club and the fellas that ran the show. I went back home (at the time, Kansas City) renewed with energy and ready to do something above and beyond.
The H.A.M.B. Drags were born and as a nod to my buddies in Austin, I named the "Best of Race" trophy the Kontinental Cup. Every year, the fellas in the Kontinentals pick the car that they thought best represented the idea of the H.A.M.B. Drags. It's not always the fastest car, but it's typically the guy that just doesn't lift – no matter what!
In any case, another club from Austin just announced that they are going to give their own cup this year. The Yay-Hoos will be taking submissions for a "fastest street car" competition. The rules are simple:
1. You will have to drive/live at least 100 miles from the track. This is for real street cars!
2. The Yay-Hoos reserve the right to give the trophy to whoever they choose – no whining allowed.
3. The trophy stays with the Yay-Hoos and your handle/real name/time is put on it. They will bring it back every year to present it to a new winner whose name will go on the Cup, a la the Stanley Cup.
To get involved in the "race within a race," just find the Yay-Hoo tent at the track and get yourself registered for the competition. They want everybody involved… even if you expect slow time slips. It's all for fun.
Questions? Ask away – I'm sure your local Yay-Hoo will be quick to answer.
……….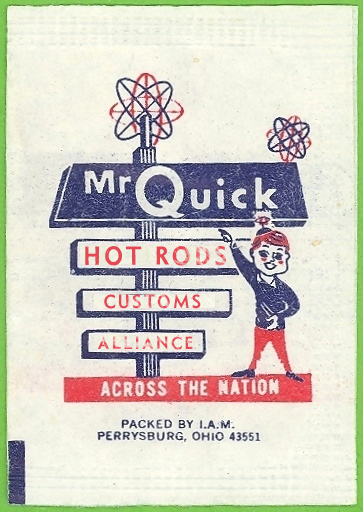 16

Comments on the H.A.M.B.