Videos of the Week: Hot Rods on the Tarmac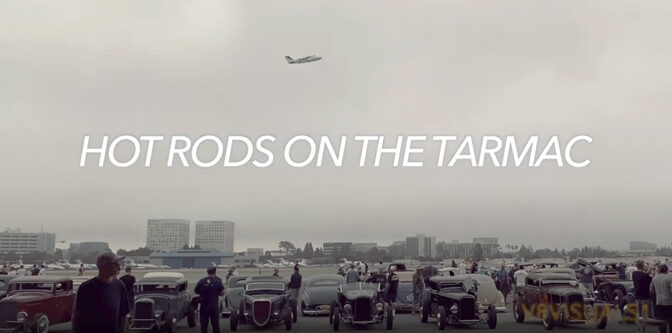 I'm sure by now you've seen the cool images of the 'War Surplus on Wheels' exhibit curated by the Lyon Air Museum and Bobby Green. There are some fantastic photos of the WWII military aircraft displayed along side the historic belly tankers inspired by them together in one huge hangar, right next to the Santa Ana/ John Wayne Airport. Cool idea, right? To kick the whole show off, Bobby had an idea to also gather 150 of the most period-perfect hot rods and pre-war customs called 'Hot Rods on the Tarmac' just outside the Lyons hangar. All vehicles were hand-picked to fit the theme of this show, and the 'quality over quantity' is evident as you watch the videos below. Great cars!
8

Comments on the H.A.M.B.