THE CORVETTE OF LE MANS PART II (Build Pictures)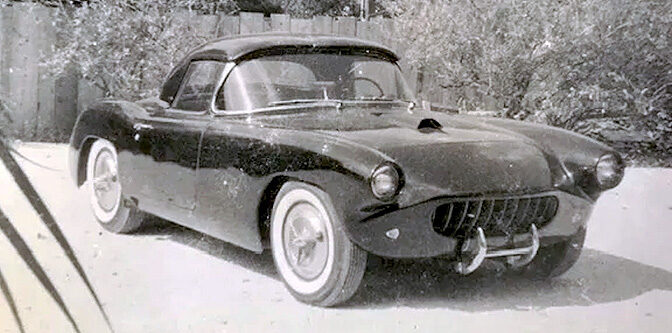 Ryan's 'Cunningham Sport Purpose' story yesterday reminded me of his popular entry earlier this year about the Cunningham Racing Corvette 1960 Le Mans #1 entry that was crashed, lost, sold, modified, lost, then sold in a rough shape at RM's Amelia Island auction (supposedly to Briggs Cunningham's grandson) last year for a whopping $758,500.
I'm not trying to poke the hornet's nest, as I think enough has been written about this car, but I did stumble additional info and photographs of the post-crash 1962 custom rebuild on this webpage posted in April of last year, one month before the auction, and they are definitely worth sharing.
2021 Article:
"This is the ex Briggs Cunningham Le Mans 1960 Corvette that was customized after they purchased the Vette through "Willie" Fricke and was built in their South Florida garage. More pics to follow soon of part of the transformation and customizing of the '56 single light fenders and custom nose and rear treatment in progress. This car was just recently found after many years in a Florida warehouse and is supposedly going to be shown this month at Corvette Show in Carlisle, PA……"
"Rear quarter shot of the "Customized" Ex-Cunningham #1 Corvette showing the revised rear treatment with tail lights on rear panel and small bumpers relocated to center. Also large vent reversed scoop on removable hardtop can been seen along with the recessed side exit exhaust just behind rear of door. These pictures are from April, 1962"
"The Ex-Cunningham Le Mans Corvette #1 being stripped of it's race front end in prep of new fenders and custom nose"
"Custom fiberglass work well underway on the Cunningham Le Mans to Custom Roadster conversion. Here you can clearly see the race #1 on rear of door from the 24 Hr Race and the classic Halibrand Knock Off wheels and the side exit exhaust in front of the changed radius rear quarter."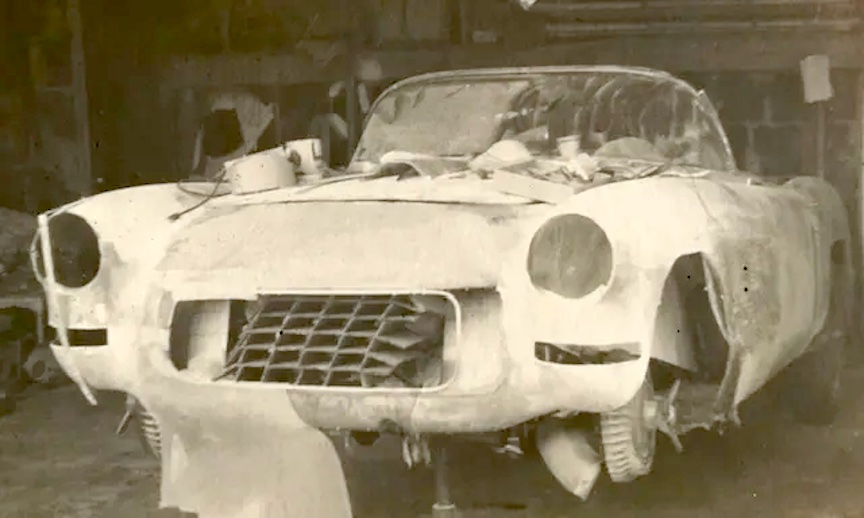 "New single light '56 fenders now in place with the side coves filled in and custom nose being mocked up. Can also barely see the #1 on hood and the scoop used for the race…"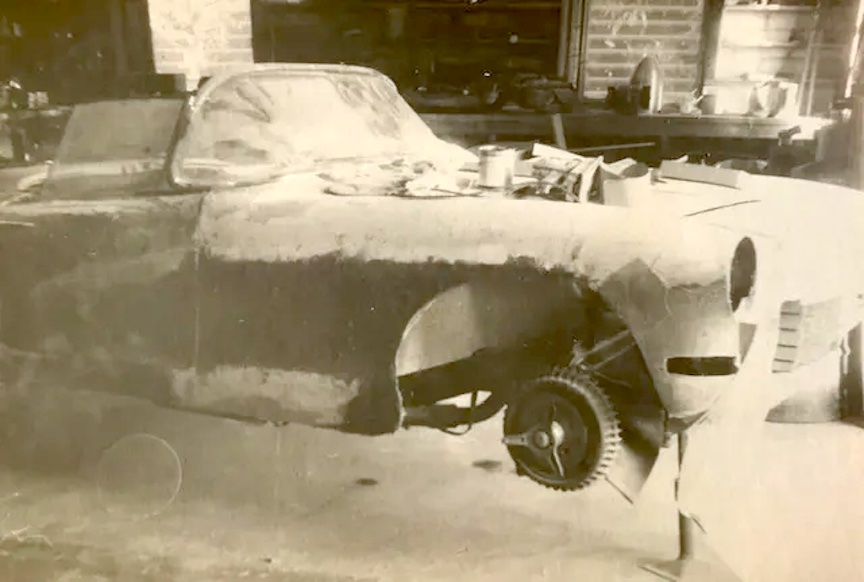 "Front fender shot with side cove work about complete. Also can see the larger brake drum that was run for the race and the knock off spinner and spindle."
"Partial rear quarter showing the fiberglass work to square off the larger stock wheel radius…"
"The finished CUSTOM CUNNINGHAM CORVETTE now with the new nose, fenders, rear and side cove treatments. Also, more to the style of a '50's Custom with the wide whites and spinner hub caps…         I will have to find out where the iconic Halibrand Wheels went? Maybe back to Briggs's group or to Fricke?"
5

Comments on the H.A.M.B.