Drag Racing 1957: Can you Identify the track or the cars?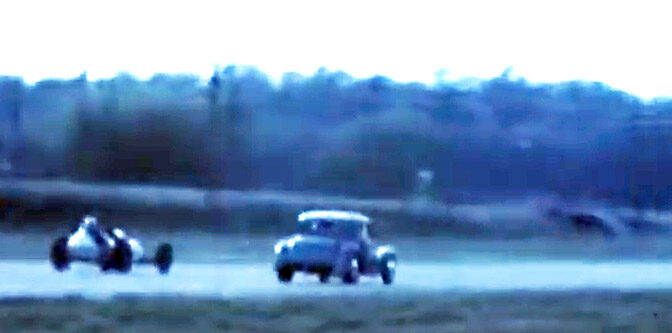 I love finding old 8mm racing films shot in the 1950s. Sometimes you luck out and get a full description with who shot the movie, the location and the date. Other times you get this. I'm pretty sure the track is in Texas or Oklahoma (and please chime in if you know exactly where this is). I'm even more sure that this was filmed around 1957. Easy cars to identify are the '57 T-Bird (only year with the porthole hardtop), '56/ '57 Corvette, the 1956 Mercury, etc… But how about who was running the drag cars? Anyone recognize them? One thing is for certain- That Model A coupe must have been damn quick, cause it seemed to beat just about everybody!
4

Comments on the H.A.M.B.