Let's Go to San Francisco in 1955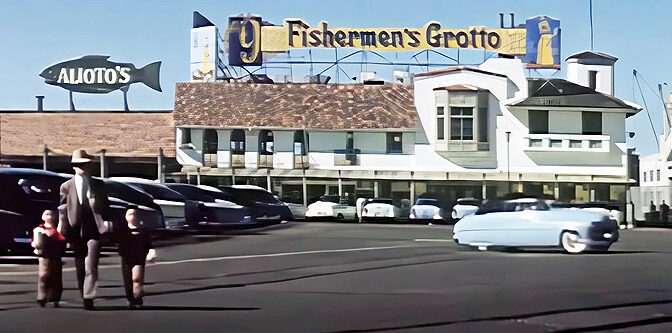 I'm gonna start with a confession that my cohort Joey Ukrop knows all too well: San Francisco is a tough town to be a gearhead in. Cars parked on the streets SF get beat to a pulp, the salt air from the Pacific Ocean eats the chrome right off the bumpers, most garages are the size of a matchbox (if you even have one), and they all get broken into at some point. But I digress… Let's go back to a simpler time when San Francisco had some really cool cars roaming the streets: 1955. In this lovely little color film you'll see a Rocket 88 Olds, Studebaker Starlight coupe, plenty of convertibles, ranch wagons, and a brand new Nash Metropolitan. Did you catch anything customized?
Bonus points if you can name the car the cinematographer is driving by the hood ornament!
11

Comments on the H.A.M.B.