Darryl Starbird Interview circa 1964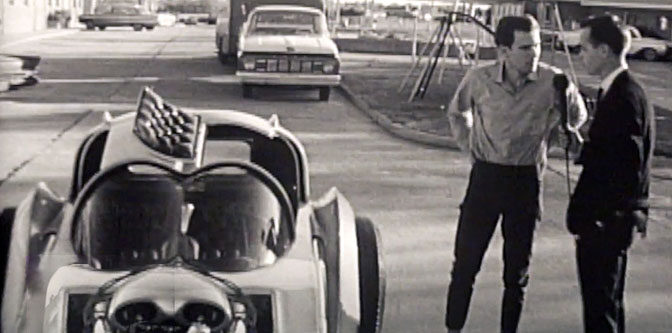 How cool is this? An interview with Darryl Starbird (yes, they spelled his name wrong) for a Tulsa KOTV news segment promoting the upcoming Autocapade at the Fairgrounds in what I gather was 1964. He's brought one of his amazing bubbletop creations, and you can see Big Daddy Ed Roth's Orbitron sitting behind him with a cover half draped across it.
https://www.youtube.com/watch?v=aJbr3Btcb4w&ab_channel=JackFrankProductions
8

Comments on the H.A.M.B.