Stoke Models is building a Hot Rod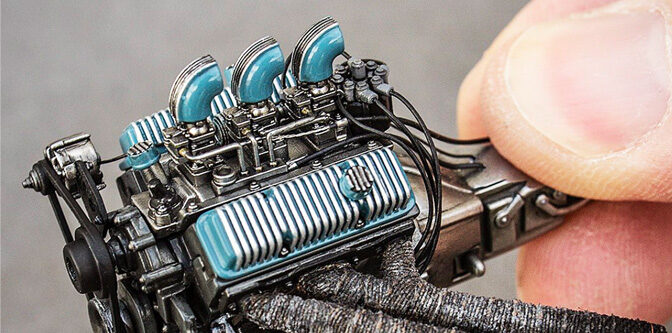 I follow all sorts of car-related things on Instagram: Car builders, car shows, car sales, car people… You get the idea. I only follow a handful of car model builders, and one of the absolute best at building and photographing their scale cars is StokeModels. Martin Aveyard builds 1/24 dreams with an uncanny precision, and then takes pictures so realistic that you're sure these cars are real life size. One thing Martin does not typically build is hot rods, let alone a completely traditional one. So when I saw what he was creating a hand-chopped '30 Ford Model A coupe from a Revell kit, I had to share these images with you here. He's even 3D printing parts like the 3X2 carb set up and piecrust Firestones! Witness the greatness:
13

Comments on the H.A.M.B.