Visit the Stokers…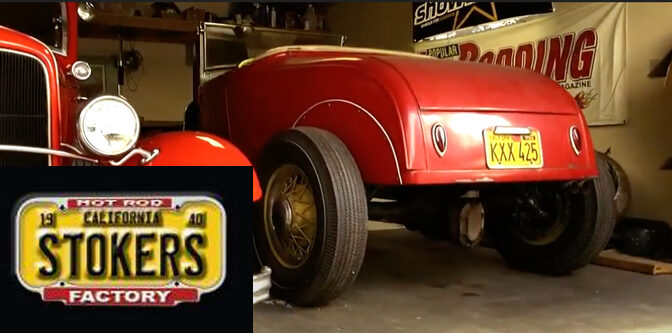 I've got a very cool sticker on my toolbox that says 'STOKERS' as though it's been stamped out on a 1940s California license plate. Must have got that decal as I was walking around the Grand National Roadster Show in Pomoma many moons ago. Regardless, I was wondering what the Upland-based shop is up to, and found a coupe of videos shot at Stokers Hot Rod Factory in 2016 & 2017 that haven't been seen many times at all. The first one is a quick glance at what their shop does, including the amazing Muroc Banger Roadster they brought to GNRS, and they've got the time capsule hot rod Tom Morris Roadster sitting there as well- Wish there was more footage of this car- It deserves it's own video!
One more video with more info on the Miller Roadster if you skip to 5:35:
NOTE: I realize there are some non-HAMB-friendly cars in the videos, but their shop does a variety of work, so that's bound to happen. Just enjoy the good stuff!!
4

Comments on the H.A.M.B.