Running Cycle Fenders…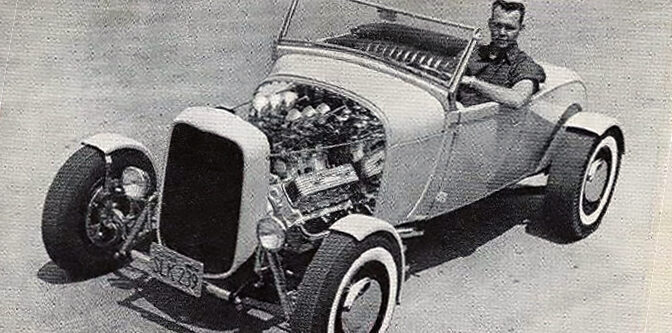 As the 1950s progressed, more vehicle codes were passed to clamp down on hot rods. Mufflers, minimum headlamp heights, and even door mirrors were mandated for safety or 'compliance' reasons… Often it was little more than an officer's excuse excuse to tow away an errant jalopy. One law added by a number of states in the 50s was fenders covering the top of both front and rear tires, a rule squarely aimed at open-wheeled hot rods. For any of you who have driven your roadster at speed through water, you know there is a practical side to front fenders as well! Yet despite their functionality, we rarely see cycle fenders on traditional hot rods these days, likely for aesthetic reasons. Sure, the fender laws are probably still on the books in most states, but I'm guessing local police have bigger fish to fry these days than to harass hot rodders for equipment violations. Regardless, here's a 1956 Rodding and Re-Styling article on adding fenders- Just incase you want to reignite the trend.
21

Comments on the H.A.M.B.