Sports Rod Search Party
Everyone loves a good hot rod treasure hunt. For me, I get a huge kick out of digging for lost hot rods or pieces thereof. Although I've never found one, I have unearthed plenty of stories from builders, racers, restorers and hoodlums around the globe. I figure that even if the cars are lost, their memories can live on forever—if we ask the right questions.
Earlier this week, I was browsing the H.A.M.B. when I stumbled upon an interesting thread. Its title? "LA GUYS, LET'S HELP A FELLOW HOTRODDER FIND HIS DAD'S ROADSTER." Even though I'm not an L.A. guy by any stretch of the imagination, I clicked to see what it was all about.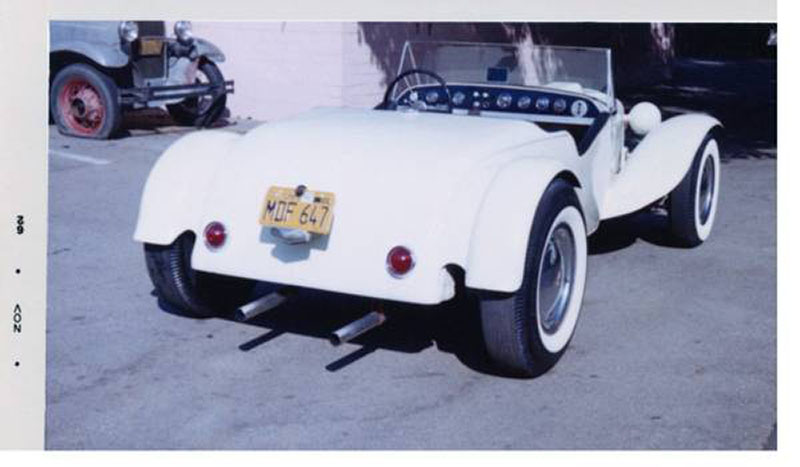 The post is a straightforward one. Northridge, California-based member Ianjaylights is looking to see if his friend's dad's car is still around. At first, I figured the chances of finding this very Model A in Southern California were slim. But the more I looked at it, the more I realized that it's unique enough to where it may have survived.
There's no doubt that this car is different. Built in 1954 by Ed Seltzer of Tarzana, California, it burst onto the scene as homemade sports rods were coming into vogue. Based on a 1929 Ford, it's a creative take on the classic hot rod formula. Check out the wrap-around front frame, commercial grille shell with custom V'd insert and the tastefully bobbed fenders. The louvered and scooped hood reminds me of the Ricky Nelson roadster, and the stance does too. The welded and cut doors and the instrument-filled dash are critical pieces of the sports rod equation.
That's about all we know. After 10 years, Ed sold the car in 1964 and the trail went cold. So, with the weekend right around the corner, I'll ask you this: have you seen this car? Any information would be greatly appreciated.
—Joey Ukrop
 Photos courtesy of Ianjaylights
11

Comments on the H.A.M.B.