Driving the Streets of Chicago in 1930s and NYC in 1940s…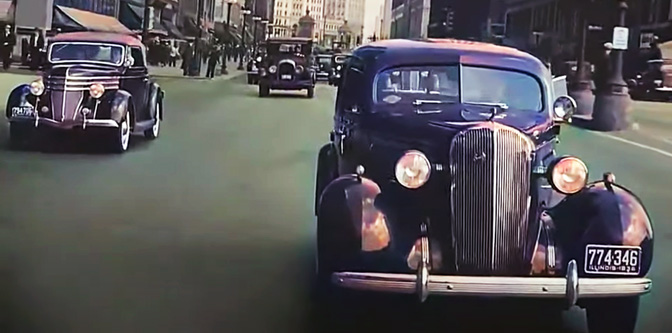 Yes, I'm sharing another 'driving around in the old days' clip… This one is pretty darn good. Clear footage of Chicago in 1936 and New York City streets in 1944. Lots of great Ford coupes and cabriolets from the era. Not to mention Chevys, Cadillacs, Plymouths, a 1942 DeSoto with hideaway headlamps and even an Art Deco Canada Dry truck! Check out the home-built 3 wheeler that looks like a paper delivery cart of some kind. I couldn't find a hot rod or full-blown custom in there anywhere (outside of the '36 Ford with the Pines grille trim), but still some very fun car-spotting to be had!
11

Comments on the H.A.M.B.