Dan Wittenberg's 1928 Ford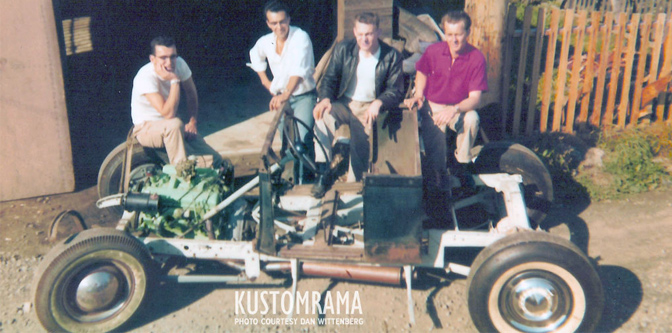 In the September, 1961 issue of Car Craft, there's a little a feature on Dan Wittenberg's 1928 rpu that left me wanting more. So, I went to google and did what you do and wound up where I expected – Kustomrama. What I didn't expect, however, what was essentially a 70-year old build thread full of candid photos of the car and the people who built it.
I don't want to sit here behind this keyboard and attempt to steal Kustomrama's thunder on this. So, I won't… Just go here – and pay particular attention to not only the little hot rod, but the people. It's an amazing collection photographs that has absolutely made my day.
Thanks Kustomrama… You guys rule.
21

Comments on the H.A.M.B.