Wish they Still made Those…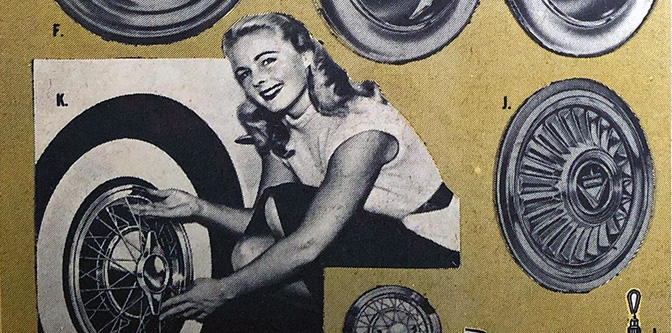 We are very fortunate to be living in a time that we can order almost anything for our old cars- Antique engine rebuild kits, bias ply wide whitewall tires, new '32 Ford frames, even reproduction vintage upholstery materials for a '57 Nomad are just a phone call or a click away. I'm saying all this cause here's part two of my 1957 Almquist catalog scans, but this time focusing on the parts and accessories I wish they still made. Feel free to let me know if I'm mistaken, but there aren't too many options for 'period correct' custom air cleaners, exhaust tips, or even vintage wheel covers outside of the usual cheap repops. Does anyone sell new knee action shocks or even an accessory fan clutch for 50s era cars? Yes, you can always hunt on eBay or swap meets for NOS gems, but it's pretty hit-or-miss these days.
So what's the old parts or accessories you wish they still produced?
19

Comments on the H.A.M.B.