Mr. Magoo's Sloppy Jalopy! (1952)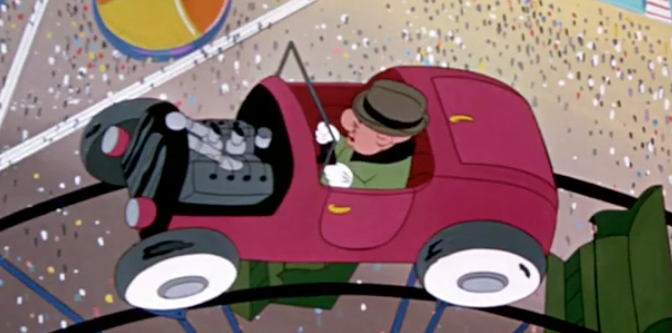 One thing you'll learn- You can't put one over on ol' Mister Magoo! Here's a gem of a cartoon from 1952 where nearsighted Magoo buys a car for his nephew Waldo's birthday surprise. The shady car dealer tries to sell him a $200 jalopy that's a "real sharp number" with "dual pipes, 3/4 cam, chopped and channeled, belly pan, and twin pots". The artists and the writers for this cartoon obviously did enough homework to get their terminology and the art for the roadster right… Even though the car switches between black and whitewall tires a few times. Sure, it's a bit goofy, but still worth the watch!
11

Comments on the H.A.M.B.