Don Jensen's 1940 Ford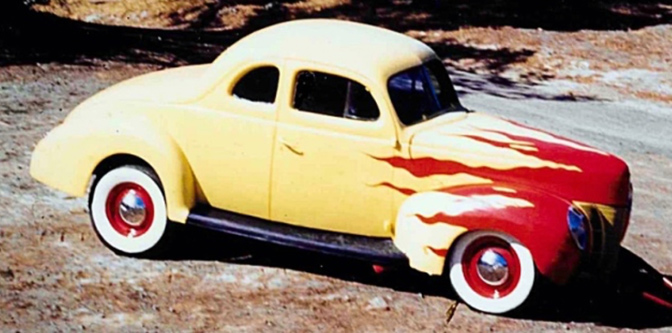 I woke up this morning thinking I was going to find something to post that brought together the Super Bowl and hot rodding in some way, but as I searched my archives I ran into something I liked more.
In 2001, Don Jensen sent me an email with three attachments. I don't have the email anymore, but in my notes I recorded three lines:
Don Jensen and his 1940 Ford
Prepped for the 1955 NHRA Nationals
Great Bend, KS
I wish I had more photos from Don's trip, but honestly it would be damned hard to beat his '40 coupe. I love every little detail – from the yellow paint, to the perfect flames, to the massive rake, etc… It's a perfect mid-1950's hot rod in every way.
And it's sort of amazing to me that I never thought to post this before now. Better late than never. Enjoy:
9

Comments on the H.A.M.B.