The Gary Howard Celebration Of Life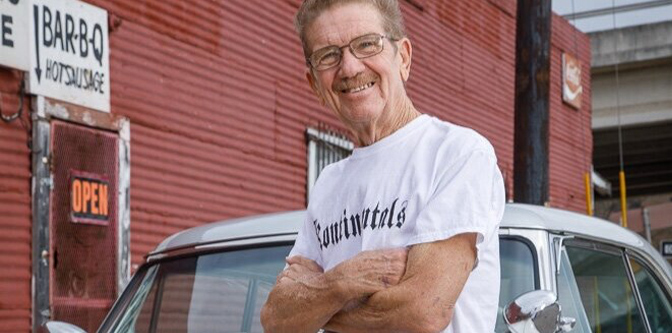 So Steve and the fellas have been working pretty hard on this… The idea is to bring together all of the folks that loved and respected Gary, throw a bit of a party, have a car show, and at the same time raise a little money for Gary's family. To do this, Steve secured Albert Dance Hall outside of Hye, TX. It's a gorgeous and historic joint that has plenty of parking for our old cars and a great stage setup for all of the live music that is planned.
It's gonna be a pretty special deal with lots of opportunities to support Gary's Family (including a raffle for a '41 Merc sedan) and plenty of time to hang out with your buddies and their cars. I gotta feeling this will go down as the event of the year here in central Texas, so if you're in the area – you had better bring your ass. Just mark November 10th on your calendar – you'll be glad ya did!
More details here.
12

Comments on the H.A.M.B.