The Factory Custom of the Vintage Trailer World… Model X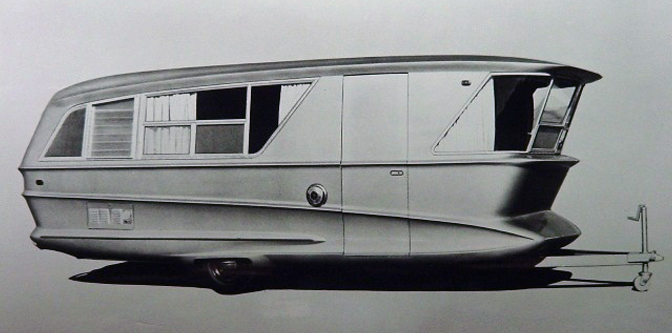 Ryan's pictures from the road got me all fired up about travel trailers again, and reminds me of the coolest, most exclusive travel trailer from the Mid Century era I have ever encountered: The 1961 Holiday House Model X. It was also known as the Holiday House 'Geographic', and out of the handful that were built, there are only two known to still exist. David Holmes, the man who started the 'Harry & David' fruit company in Medford, Oregon began making Holiday House travel trailers in the late 50s, and they were immediately known for their cutting edge design and innovation compared to the 'Canned Ham' trailers of the day. Holmes then brought on Chuck Pelly to design a more limited edition 'flagship model', (If Pelly's name sounds familiar, he's the same man who penned the stunning Scarab sports car when he was only 18!), and the result was stunning. It truly looks like the factory custom of travel trailers. The Model X as it was known, was not only cool and luxurious, it was also incredibly expensive at $8500, and rare, with only 5 thought to be completely built. What really limited production was when the Holiday House factory burned down in 1962, thus ending the brand all together.
The one I actually saw in person last year at a Vintage Railer Rally recently sold, with an asking price of $250,000!
9

Comments on the H.A.M.B.