The 1960s Art of Big Daddy Ed Roth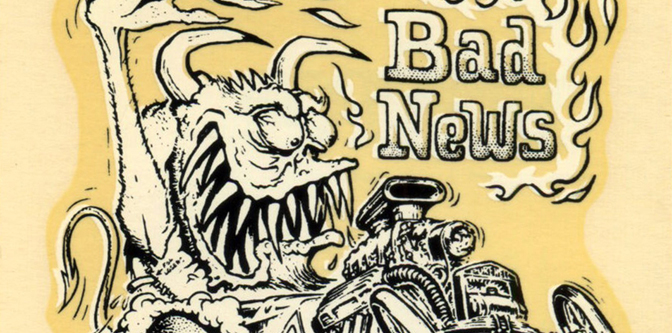 I was thinking the Mysterion story from yesterday, and Ryan's note about not loving all of Roth's over-the-top designs, mainly being more fantasy than function. I'm in the same camp, but also respect the boundaries Big Daddy pushed as an automotive artist in the late 50s and 60s. I would dare to say that the artwork came first for him; the t-shirt designs, pen & ink drawings, and characters like Rat Fink. Ed saw his car creations as rolling canvas from his crazy countercultural cranium. Even though many of his early drawings have been spotlighted here before, it seems like the proper time to showcase just a few of my favorites from the 60s, as they served inspiration to countless 'subculture' artists and customizers. Could you say the art is a bit crude? Even amateurish? Sure, but like everything Roth created, they brings out the kid in you, and that's what it was all about.
15

Comments on the H.A.M.B.