Photographer of the Day: Ralph Crane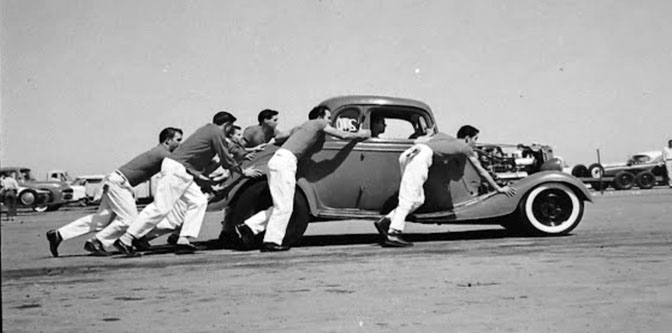 Ralph Crane was a German-born photographer for Life magazine for several decades, but only lived in the Los Angeles area for seven years during the 1950s. He's the same guy that shot the in-depth series on Norm Grabowski and the Kookie Car series for the magazine, including the famous cover shot of Norm chowing down at the Drive-In from April of 1957. That photo really summed up hot rod culture to middle America and managed to show the human side of this hobby we love so much. Below you find a variety of his hot rod photos mainly taken at the Santa Ana Drags, and I find that just by looking at Crane's work, it's sufficiently cool enough to inspire me to want to work on my own car, or at least drive the wheels off of it!
7

Comments on the H.A.M.B.