Small Gatherings Of Speed & Style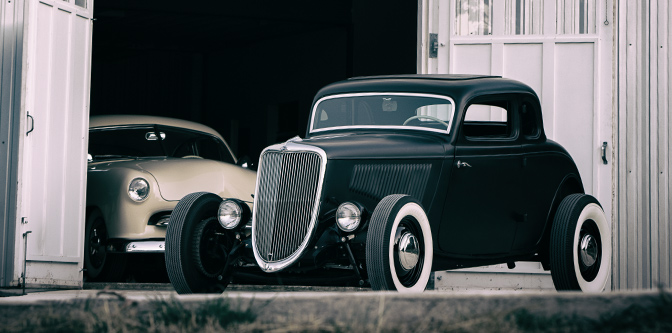 A buddy of mine got home from the Roadster Show yesterday and was filling me in on what he saw and heard. I expressed jealousy and he retorted with, "It was fantastic. One of the best indoor shows I've been too… but still only mildly more entertaining than one of our monthly hot rod breakfast meetups."
That got me thinking… I've got pretty massive technology burnout at the moment. I sit behind a computer too damned much and deal with digital representations of people far more often that I would like. I need to get out this spring and take some time away from technology and media and… I need a break.
And then my wife suggested that I get out on the road and do what I enjoy the most with old cars – photograph them. I've got that old Silver Streak trailer that makes a pretty damned comfortable hotel room. I've got a pretty good camera. I've got some ideas… I just need some subjects.
What if I did a series of little road trips and covered the obscure little hot rod get togethers that everyone does? You know – a breakfast here, a BBQ there, maybe a parking lot over yonder and…
***
Do you and your pals get together ever so often with your old cars and shoot the shit over food or beers? If so, would you mind posting some pictures of the event? I have a hankering to head your way this spring… and shoot the shit with ya if you'll have me.
58

Comments on the H.A.M.B.