2019 America's Most Beautiful Roadster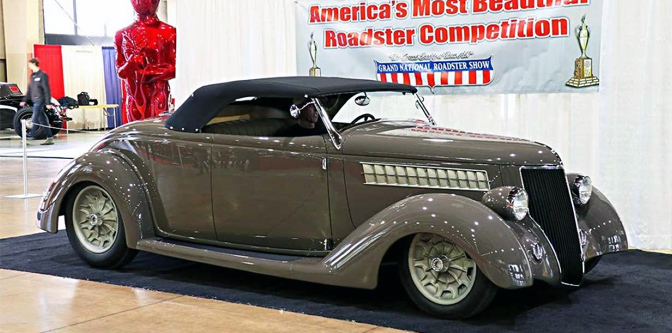 Poteet's '36 took it. I've never shied away from expressing my disapproval for winners in the past, but this isn't gonna be one of those years. I think the car is gorgeous. The design work is top notch and while I haven't seen it in person, I do know how those boys at Pinkees get it done, so I'm sure the craftsmanship is out of this world as well. It's not the type of car we cover here, but there is no denying how well executed it is.
But the thing is, I had emotional skin in the game this year…
My brother and his pals were behind "Tweety." They donated parts, a shitload of time, and… well, everything they had to get the car to California in time. I knew it was a long shot, but I had day dreams of that big ole trophy going to that little yellow roadster. Everyone involved was just so damned deserving of that kind of recognition. If you aren't familiar with the car or the process, check out the build thread here.
That's hot rodding, right?
***
In any case, it looks as though this year's GNRS was a damned good one. If you'd like to see all the coverage just head on over to the H.A.M.B. and be prepared to be busy for a while…
And plenty more here.
76

Comments on the H.A.M.B.