Hanging out at Wally's Place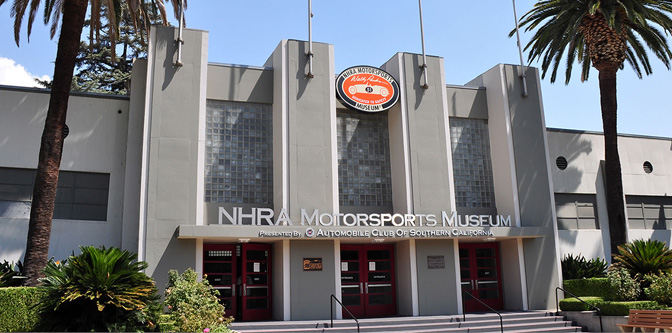 After coming down to the Grand National Roadster Show at the Pomona Fairplex for the past 15 years, I'm a little more than embarrassed to say that I've never spent time in Wally Parks' NHRA Motorsports Museum next door. Somehow it was always too hectic of a weekend to pay this hallowed place a visit, but now I can honestly say what a mistake that was! This museum is a gem of traditional hot rodding history, and well worth the visit when your down in LA. To give you an example of the collection's quality: Chet Herbert's Beast III, the Kookie Car, TV Tommy Ivo's T Bucket, Wally Parks '29 Roadster, the Pierson Brothers '36 Coupe and the Ak Miller Special (aka El Caballo de Hierro) were all within 30 feet of the front door! Every car in the building was top notch and historically significant, along with displays of vintage racing helmets, club jackets, plaques and more. You'll spend hours in this place and love every minute of it!
11

Comments on the H.A.M.B.