1958 Plymouth Cabana – A Space Age Grocery Getter!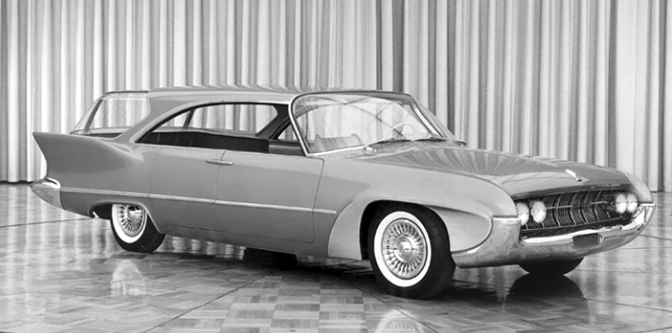 I've said it before, 1958 was a hit or miss year for Detroit automobile design… The quad-headlight trend made for some very strange 'transition cars' that weren't exactly graceful. However, concept cars from that year were already looking straight in the 1960s space age, and a few interesting studies rose to the top. One concept from Mopar that isn't very well known is the 1958 Plymouth Cabana Wagon concept. I love this grocery getter for a few reasons- First the molded in bumpers are very well executed and integrated, with the front piece forming a lower grille opening and rolled edge, while the rear bumper mimics the body tail fins above. Check out the super-slim doorhandles that meet in the middle, allowing rear suicide doors. However, I think the coolest feature is the humongous rear roof glass 'cap' that creates a top, side a rear windows all in one!
18

Comments on the H.A.M.B.