MG at Bonneville in 1956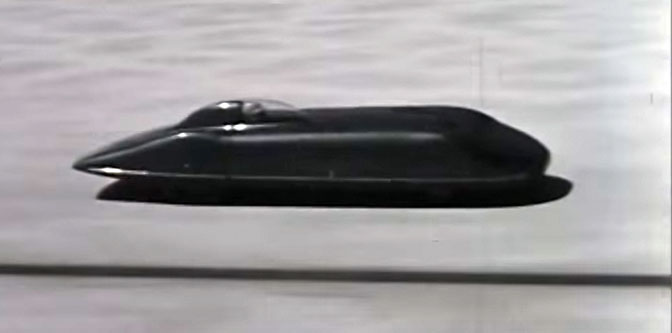 The small British car company MG went to Bonneville a number of times in the 1950s in an attempt to break speed records in the small capacity engine Streamliner classes (mainly Class F land-speed series for cars with engines between 1.1 and 1.5 liters), as well as to raise awareness about their brand in the US. They brought a series of famous Brit drivers from Goldie Gardner in 1952 to Sir Stirling Moss in 1957 with the EX-181. Here's a great color film of their 1956 visit that resulted in a record of over 170 MPH using the EX-179, powered by a DOHC 1500cc motor. This car was driven by Johnny Lockett and Ken Miles, who was later killed testing the Ford GT40 Mark II.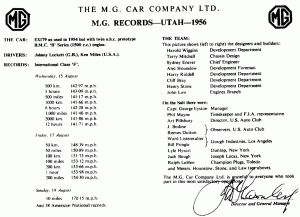 15

Comments on the H.A.M.B.