Hollywood Auto Accessories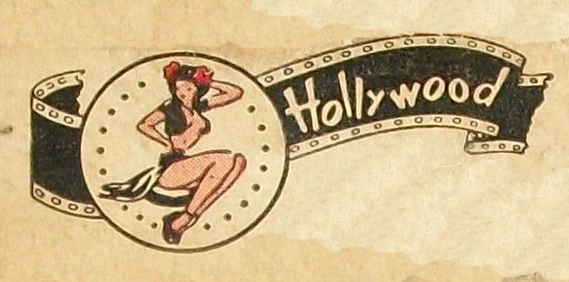 If you've ever bought some period or NOS accessories for your custom, it's quite likely that you've seen at least something from the Hollywood Accessories Company of Los Angeles (not to be confused with the Hollywood Wolf Whistle, which was sold by the Yoder Manufacturing Co.). Hollywood sold everything from ashtrays to armrests and lasted for a number of decades, hitting their stride in the mid 50s to early 60s. Their parts weren't know to be the best or worst in quality, but there was always some chrome doodad that was really innovative, a real 'gotta-get-one' kind of item. Here's my top five Hollywood Accessories:
1. Chrome Trailer Light. One of the must have pieces for the back of a Hot Rod, Hollywood made these cast aluminum babies for years in a variety of Deco-inspired shapes.
2. Chrome Tissue Dispenser. I always liked the larger, under-dash mount model because it provided the perfect place to hide a stereo head unit in a period custom.
3. Portable Spotlight. A handy little item powered by the cigarette lighter that usually came in bright red plastic with a molded in handle. Perfect for shinning in your buddies face if he fell asleep while your stuck on driving duty all night!
4. Magnetized "Magic" Dash Tray. Try to score one of the early models in Bakelite that came with a cup holder on one side and an ashtray on the other. Holds your Lucky Strikes and a tin beer can in one convenient location … Genius!
5. Magnetic Pipe Holder. Ok, this one made my list mainly because I actually smoke a pipe and having that chrome holder on the dash is pretty sweet. The majority of people would get in my car and immediately ask what that strange little bracket is for.
Alright, whats your favorite Hollywood accessory bit? Lets see some pics…
15

Comments on the H.A.M.B.