The Charm of a Rumble Seat…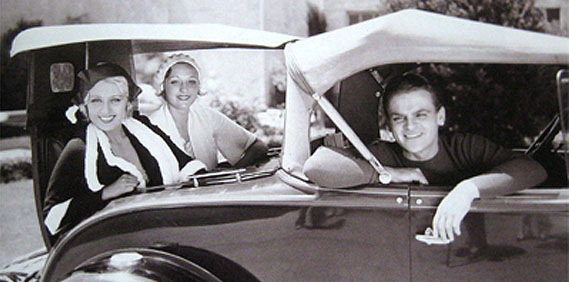 When I bought my '29 Model A Roadster, it was a rough-bodied rolling project that was purchased based only from photos. When I finally saw her 'in the flesh' it was a long, hot Fathers Day weekend trek to Phoenix. Yeah, Arizona-in-June-kinda hot. I didn't care that it was 115 degrees, or that I had an eleven hour drive back home that night, I just wanted to know if it was a trunk or a rumble seat model (In all those 'A' pictures sent by the yard, there were no clear shots of her rear). As I approached the back of the roadster I could see a rough, gouged out hole in the bottom of the deck lid. Darn it! …A trunk car, and a butchered one at that. However, after lifting the unattached lid I could clearly see the locking slot at the top of the opening below the tulip panel and the blocked off hole inside the lid where the latch used to be. Hot dog! She was born a rumble seat car. Even the dented in rear fender tops showed where passengers had crawled in and out of the rear compartment, stepping on the thin body metal.
Why did I care that it was a rumble car? No one would ever ride back there except for a gas tank anyway. The simple answer is that I like the way they open, that most people don't know what a rumble is, and that Ford hasn't put one on a car since the 1939 Deluxe Convertible Coupe. Last weekend after a drive around town with the kids, I cracked open the rumble lid and let them crawl around back there, and they loved it. Actually, a rumble seat brings out the kid in everyone, doesn't it?
41

Comments on the H.A.M.B.