The 'Barn Find' is not dead my friend…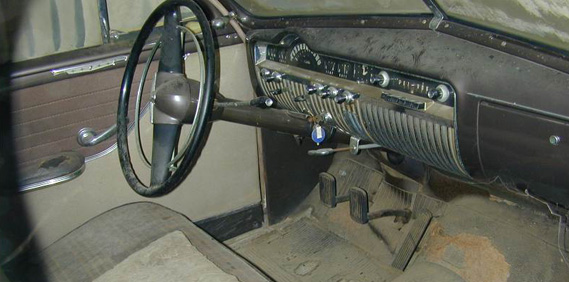 What is it that makes that first hint of a possible barn (or garage) find so exciting? Is it the exclusivity of knowing about a farm-stored car that nobody else does yet? Obviously you don't get those same stomach butterflies from a Craigslist or Ebay listing, right? It's the anticipation of unearthing a vehicle that's been dormant for 20, 30 or even 40 years: Smelling the interior's intoxicating mixture of mold, dust and leather. Cracking open the stiff glove box door to find original manuals in their paper dealer sleeve or a service receipt from the last oil change in 1963. Maybe the key is still in the ignition, it's a factory air car, or the California black plates are still place. You know it's gonna need the entire fuel and ignition system gone through, the brakes will leak, and the coolant has probably turned to a sludgy rust. You can bet on tires, a battery, and Lord only knows what else she needs just to get it going. But none of that matters, because you got there first; nobody else has jacked with it, or tried to 'just get it running'. You've found it exactly how the crazy farmer left her sitting peacefully after all these years, and then blowing the heavy grit off the windshield for the first time. It's your historic dig site, your ancient discovery, your chance to melt the ice-block dinosaur and bring the beast back to life. Nothing beats that feeling.
114

Comments on the H.A.M.B.