Hosking's '55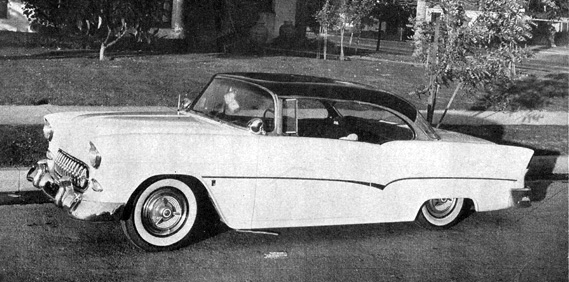 My first car was a '55 hardtop. Even so, I'm not much for the flagship Chevrolet. I think it comes down to novelty. It's been lost. So many have been done and so many are around and so many have been seen – It's easy to fall into the boredom trap I guess.
But try to forget all of those preconceived notions and just look at the car. I mean, really look at it. Not many cars left Detroit with such clean, no-nonsense lines. It really is a gorgeously minimal design that is ripe for the custom picking.
Take Harry Hosking's '55 for example – pictured here in two different two-tones as done by Barris. For all intents and purposes, this look was achieved with three fairly minor changes – A Corvette grille up front, '55 Dodge Lancer side trim, and an athletic stance. That's it… And that's all it took.
………….
25

Comments on the H.A.M.B.