I Missed It All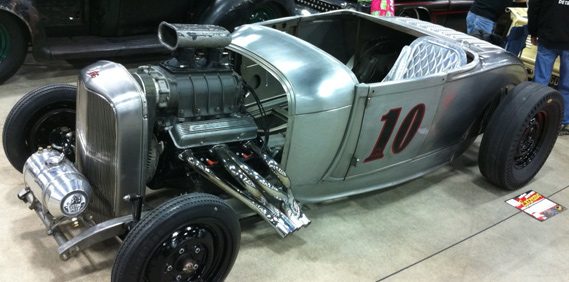 I spent the weekend in a desperate struggle with my own imagination. There was a lot to dream about. It seemed like every few minutes I was getting a text from a buddy at the Detroit Autorama or the Texas Thaw. It was as if each of them had a knife in my belly and were getting kicks from twisting it at every opportunity. My friends are so twisted that I don't require enemies to keep me motivated or grounded.
I could have gone to either I guess, but a man has to have priorities and the bank account has to have withdrawal limits. I've done a lot of events in the last few months and my savings account reflects that. I needed to sit a weekend out.
Even so, reviewing the coverage of each event on the HAMB has been more torturous than I could have ever imagined. At least I've got that… torture. So, lets twist the knife a little more, shall we?
Check out the coverage:
Now, you have one pick… If you could take home one car from either event, which would it be?
Mine would be the 28/29 pictured above. It's still under construction, obviously, but I can already hear that blower screaming in pain and the tires ripping up a backroad somewhere far out in the country. It's an evil bastard and I love that about it. It just fits my present mood.
What's yours?
50

Comments on the H.A.M.B.